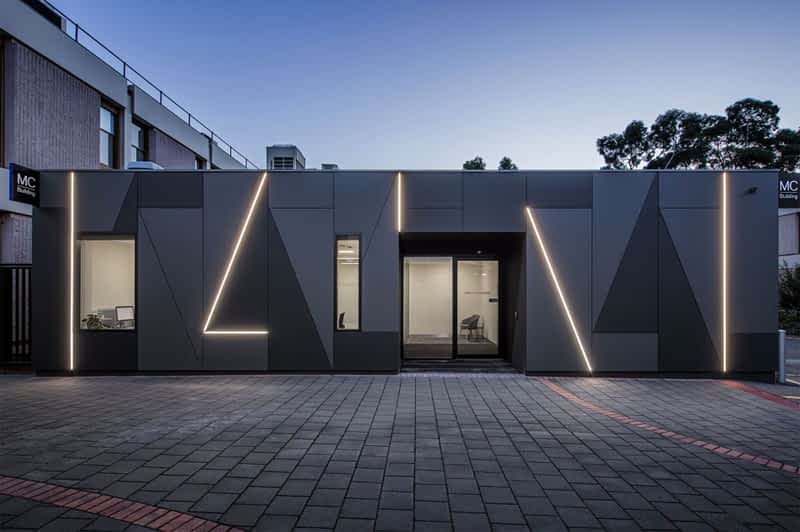 The Centre for Sleep Research (CfSR) is a world leader in its field, working to extend our understanding and perception of human performance, sleep, fatigue and behaviour. Candidates participate in sleep studies where they live in the facility for 7 – 21 days dependent on the study, completely isolated from outside influences.
The acoustic design was an ever present challenge to all involved, and separation of all building elements was essential. The internal bedrooms and support spaces were constructed as separate compartments within the main building, with the outer fabric separated via detailed acoustic separation techniques. Great attention to detail was required from the project and site management team to ensure all trades firstly understood the acoustic performance required, and then delivered the required separation & performance while always paying the utmost attention to the detail required.
ElectraSol was contracted to deliver this Project Through a competitive Tender Process. The electrical installation included installation of a new, cable tray support systems, switchboards, general and feature lighting, lighting control, power, communications, access control, CCTV, and MATV. The exemplary workmanship and attention to detail on this project is something ElectraSol is very proud to share with their clients.
Client: Harrold and Kite
Location: Magill and Adelaide, South Australia
Duration: Jan 2017 to Mar 2018
Value: $405k